Click Here to make a one-time Gift
Click Here to setup a Recurring Donation
HOME was the theme of 2015 for Dry Bones. Here's what many of the DB community have to say about HOME…

In 2015: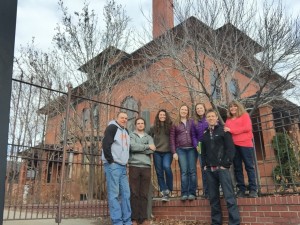 We officially partnered with Providence Network to purchase a house on Broadway. By late 2016, we will be able to invite 14 Dry Bones' friends at a time to live in community, experience personal growth, home, and overall life-transformation. This is a big deal! (Read much more and see the house HERE.)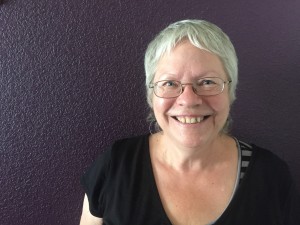 Joyce Garrett was hired in July. Joyce is a Life Coach and counselor. She is now coaching young people on the streets and in our Purple Door job-training program into new ways of thinking, healing, and reaching goals. She is helping street-connected youth discover their inner-sense of home that will bring them home for the rest of their lives. (See a video and meet Joyce HERE.)
We shared thousands of home-cooked meals, dozens of sleeping bags, blankets, coats, socks, and much more.
Dry Bones became "homeless" ourselves in a few ways – With a longstanding tradition of Thursday night bowling, our bowling alley closed for business in August. We also outgrew our home-base office space of 8 years near Coors Field and have begun the exciting search for a new headquarters location. These events have catapulted Dry Bones further into our growing vision and new opportunities (stay tuned!).

We said goodbye to some of our closest friends

– Miguel, Trent, SugarBear Amanda, Will, Niq, and Jeremy. It has been terrible to say goodbye to friends so dear and so young. Our community has been experiencing a long season of grieving these losses. Please see their photos at the bottom of this page.
Countless interactions of life-giving relational, spiritual, and emotional support were shared between the houseless, DB staff, volunteers, and visiting groups. We hosted 13 different groups for week-long experiences. We also enjoyed the help and service of 7 interns.
Dry Bones worked to successfully connect hundreds of youth to partnership programs and opportunities throughout the year. These partnerships and services are a crucial piece of the exit path off of the streets for our friends beginning a new life. Many kids left the streets this year!
2016 is going to be a great year of change and growth. We are excited about it! We also know that our staff has grown. Items like rent and insurance prices are increasing; especially in light of our upcoming move. Our vision is growing, and so is the youth and young adult homeless population. Inevitably, Dry Bones' budget will increase in 2016.
Will you consider making an end-of-year gift to Dry Bones and/or becoming a monthly supporter in 2016? We are currently seeking to raise $50,000 by the end of 2015 as we fulfill our operating budget and plan towards a successful 2016. Visit drybonesdenver.org/donate or click one of the buttons below if you can help.
As we commit ourselves to continue extending the invitation towards HOME, we hope that you too are experiencing the depths of your HOME this Christmas season!
With Much Gratitude,
The Dry Bones Staff and Board of Directors
Click Here to make a one-time Gift
Click Here to setup a Recurring Donation
Prefer to donate by mail? Please send checks to: Dry Bones Denver; 455 S. Youngfield Ct; Lakewood, CO 80228
In Loving Memory of the friends we lost in 2015