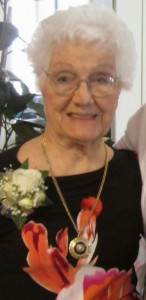 Thank you for your gift to Dry Bones Denver in honor of Elizabeth Ann Schweikhard. 
Dry Bones has been blessed as an organization to call Elizabeth Ann, friend, supporter, and "Grandmother" for more than 13 years.
Thank you for honoring her life with your gift.
If you would like to learn more about this ministry that Elizabeth Ann loved, we suggest you start with the About Us page. You might also be interested in this video interview between her granddaughter Nikki and "Little Joe".
DONATE USING A CREDIT CARD
CLICK HERE TO MAKE A ONE-TIME GIFT  
  
DONATE BY MAIL
Checks* should be made out to:
Dry Bones Denver
455 S. Youngfield Ct.
Lakewood, CO  80228
*Please write "EA Schweikhard" in the memo line of your check or attach a note.