We are so excited to welcome Garrett to the Dry Bones team for this summer! He has a busy, fun, and life-changing summer ahead of him. As with all of our interns Garrett will be raising his own support for this summer. This support raised will cover the cost of living expenses in Denver this summer.
Get to know Garrett from his introduction here and then please consider supporting him at the link below!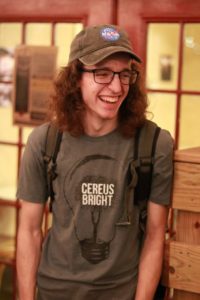 Hello all! My name is Garrett Weaver and I am so thrilled to be one of the interns at Dry Bones for this summer! I am currently in my sophomore year as a mechanical engineering student at Harding University. This will be the first time I have worked with a ministry on this level. About five years ago I went on a mission trip with my youth group to Detroit, Michigan to work with a ministry called Micah 6. This ministry worked with the homeless community around Detroit, specifically in Pontiac. At the time I could not have seen it's importance, but now I can see how that one week laid a foundation for me to work from. I look forward to how God will reveal His heart this summer through this ministry, and how He will grow and shape me during this experience, as well as how it will carry me in the years to come.