This is perhaps the best auction that our party crew has ever put together. We're passionate about the ministry of Dry Bones and its future, and we're extremely happy that folks like you can help make Dry Bones happen while getting some pretty cool opportunities in return! Let the bidding begin!
Live Auction Offerings
Puerto Vallarta Vacation of a Lifetime Package – Pick 1 to 12 of your favorite friends or family members and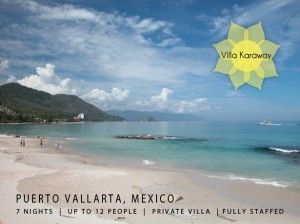 head to Mexico. You'll enjoy this complete beachfront villa to yourself. Package includes fully staffed home: personal chef (pay only food costs), maid, concierge, more. This trip is a dream vacation. Get your friends together and bid this one up!
Family Fun Day Package – This package includes 4 Denver Zoo tickets and 4 tickets to the Museum of Nature and Science. Your kids will be happy, and you'll get a chance to capture those smiling faces in a 2 hour photography session with Chrissy Kennedy Photography. Nourish the family with some Chipotle, and top it off with a trip to Cold Stone Creamery.
Sports Lovers Package – Just can't get enough of Colorado sports? This package includes 4 tickets to a Rockies game (free parking included), 2 Avalanche tickets for the December 9 game against Nashville (with Valet service included), and a dinner outing for 4 at the ChopHouse.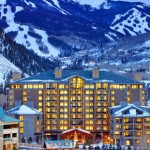 Mountain Getaway Package – This package provides one night at the Westin in Beaver Creek, 2 ski lift tickets to Beaver Creek, and a Starbucks gift card to make sure you can warm up after a day of playing in the snow.
Denver Staycation Package – Want to get away close to home? This package will provide you with 2 nights at the Marriott in Denver, 2 Free breakfasts each morning, a massage package for 2 (available in your room or at nearby office), dinner at Maggiano's, and tickets for a movie at United Artist.
Southwest Airlines Tickets – Head out to Cancun, Cabo, New York, San Francisco, or any of SWA's other 96 destinations. 2 unrestricted tickets to anywhere Southwest flys. "You are now free to move about the country."
The Entertainer Package – Want to throw a great dinner party, but not interested in doing the food or the entertainment? Perfect. With this package, you'll get a personal chef as well as a house concert. Just sit back, relax, and enjoy.
Silent Auction Offerings
Avalanche Tickets: 2 great seats for the October 30 game against the NY Islanders
Adventures in Dance: Gift Card for 2 people for 2 classes
Canvas and Cocktails: Gift Card for 2 people for 1 class
Tattered Cover Gift Card: $20
Table Mountain Inn Gift Card: $75
Adams Mystery Playhouse: 2 Tickets
Alamo Drafthouse: 2 Tickets
Karma Yoga: 5 Class Pass
The Denver Zoo: 4 Tickets
Snooze Eatery Gift Card: $25
Jewelry by Suetree and the Sparrow Studio
Massage Gift Certificates: 2 available
Wild Women Wine: 12 person tasting
Autographed John Elway Photo
The Denver ChopHouse: Gift cards for 2 meals
Personal Training Sessions
Online Auction Offerings (Click here to access the Auction)
San Antonio Marriott & Breakfasts: 2 nights, 2 people
Dry Bones Bowling Pin
Dry Bones Silver Coin
Sponsorship opportunities for Dry Bones Youth