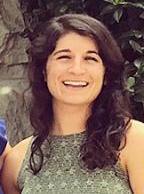 THANK YOU! I am deeply grateful for your consideration in financially supporting my work at Dry Bones. Your support makes possible our work of meeting the spiritual and physical needs of houseless and street-connected youth and young adults in Denver. Furthermore, your support enables us to cultivate a boundary-crossing community that honors the unsurpassable worth of all people. I look forward to partnering with you and sharing the stories of hope and restoration that continue to unfold!
If you want to learn more about the work Dry Bones does and my particular role, feel free to email me at [email protected] and/or check out the following:
About Us // Blog // Interested in Volunteering?
DONATE USING A CREDIT CARD
*Be sure to write "Haley" in the Comments/Notes section.
DONATE BY MAIL
Checks* should be made out to:
Dry Bones Denver
1600 Downing St
Ste 400
Denver, CO 80218
*Please write "Haley" in the memo line of your check.