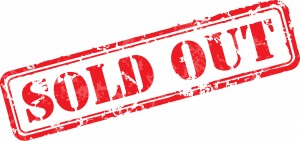 Unbelievable! What an amazing turn-out. We actually have no more seats available to us for tonight's dinner (according to fire code – which, the museum apparently cares about.) If you'd like to donate to Dry Bones, please do that HERE.  We still need 5 more sponsorships for friends that will serving as table hosts, and you can do that HERE.
We went BIG this year – and will plan to go even bigger next year!
This year's dinner coincides with History Colorado's opening night for their exhibit on homelessness, "Searching for Home." We encourage you to come early to see the exhibit and to explore the museum (free museum access for attendees).
We will explore the deep significance of "HOME" through artwork, conversation, and storytelling within the context of our work at Dry Bones. It's sure to be a fantastic and inspiring evening!
Date
: 
November 7, 2015
Exhibit Viewing, Silent Auction, and Social Hour
 open at 
5 p.m.
Dinner begins at 
6:00 p.m.
Location
: History Colorado Center, 1200 Broadway, Denver, CO 80203