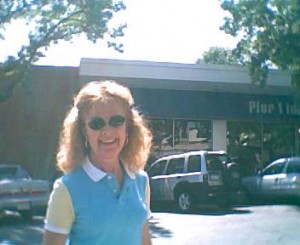 Thank you for your gift to Dry Bones Denver in honor of Jeanne Hornsby. 
Dry Bones has been blessed as a ministry to call Jeanne "friend."  What an incredibly special woman! Jeanne was an encourager, prayer supporter, and very special friend to Dry Bones. She will be missed and certainly never forgotten.
Thank you for honoring her life with your gift.
Funds given in Jeanne's memory will go towards the ongoing ministry of Dry Bones and to the new Dry Bones living room/headquarters. This new gathering place will be a significant "home" to youth living on the streets. Hot meals, warm welcomes, family gatherings, and a deep sense of belonging will be extended to all who enter. We hope to honor Jeanne's life, spirit, and memory in our service among homeless teens and young adults for years to come.
If you would like to learn more about this ministry that Jeanne loved, we suggest you start with the About Us page. You might also be interested in this video interview between Jeanne's friend Nikki and "Little Joe".
DONATE USING A CREDIT CARD
CLICK HERE TO MAKE A ONE-TIME GIFT  
  
DONATE BY MAIL
Checks* should be made out to:
Dry Bones Denver
455 S. Youngfield Ct.
Lakewood, CO  80228
*Please write "Jeanne Hornsby" in the memo line of your check or attach a note to signify your memorial gift.