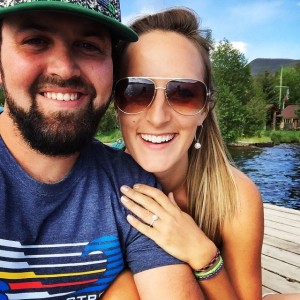 We are excited that Jenny and Joel have not only chosen each other, but they've chosen to support Dry Bones! We are honored to be a part of this season of celebration as these incredible people begin their new life together.
Dry Bones is a ministry among houseless youth and young adults that call the streets of Denver home. We seek to build healthy community, create safe spiritual environments, connect young people to needed resources, and walk alongside our friends as we all begin to experience new life together. (Please explore our website, watch a video, or ask questions to learn much more.)
We ask that you consider making a donation to Dry Bones in honor of Jenny and Joel. Listed below, you'll see some of the specific needs we have here at Dry Bones. Feel free to choose one of these needs or make a gift in any amount. Your gift is a big deal to us, as well as Jenny and Joel! Thank you.
Simply click a red Donate Box on this page (up top and below), enter the total donation amount, and list the item/items that you would like to purchase for Dry Bones in Jenny and Joel's honor in the comment box.
We will let the bride and groom know of your gift!
Click Here to send your Gift
Thanks for honoring Jenny and Joel's marriage and new "home" as they support Colorado's homeless youth through Dry Bones.