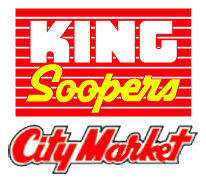 If you grocery shop or buy fuel from King Soopers, City Market, or Loaf N Jug you can
help Dry Bones in a huge way at NO COST to you!  All you have to do is link your loyalty card to Dry Bones through the Community Rewards program and every time you use your loyalty card at the store (the card that gets you your discounts), Dry Bones will receive a percentage of your purchase!  It is so easy, costs you nothing, and will make a huge impact!
 Click HERE or go to www.kingsoopers.com then go to "My Account".   New users will need to create an account which requires some basic information, a valid email address and a rewards card.
Once signed in, click on "Community Rewards" on the left side of the screen.
Search for Dry Bones Denver in the "Find an organization" bar.
Click "Enroll".
If you have any trouble at all just call 1-800-576-4377 and they will help you out!
*If you would rather not do this online, simply go to the Customer Service Desk at the store and they will connect your loyalty card with Dry Bones.  Alternately, you can call 1-800-576-4377 and they will get you all set up.
*If you don't yet have a loyalty rewards card, just go to the customer service desk at any King Soopers or City Market to request one.
That is all you have to do!  Now, every time you swipe your King Soopers loyalty card, money will be given to Dry Bones.  No more reloadable gift cards! 
REMEMBER, purchases will not count toward Dry Bones until after you register your rewards card online, call in, or go to the customer service desk.
You must swipe your registered King Soopers or City Market rewards card or use the phone number that is related to their registered King Soopers or City Market rewards card when shopping for each purchase to count.
If you have been using a gift card that is connected to Dry Bones over the past several years, King Soopers has now ended that rewards program. This new program is much easier. Once you register, you won't have to think about it again!
With the old reloadable gift card program, Dry Bones was receiving approximately $350 every two months.  I am hopeful that this new program will help Dry Bones in an even bigger way.