We are so excited to welcome Marti to the Dry Bones team for this summer! She has a busy, fun, and life-changing summer ahead of her. As with all of our interns Marti will be raising her own support for this summer. This support raised will cover the cost of living expenses in Denver this summer.
Get to know Marti from her introduction here and then please consider supporting her at the link below!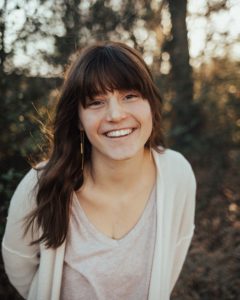 My name is Martha Grace Pike, but also just Marti. People always ask me what I prefer, but honestly, I like both. I attend Harding University in Searcy, Arkansas. I am so excited to announce that I will be a summer intern at Dry Bones Denver who work with homeless youth.
Growing up in Memphis, I first saw what it looked like to work in the inner city, through intentional service and connection, with my church youth group. My first official mission trip was at 7 Bridges to Recovery, which is a non-profit 501c3 organization that reaches out to the lost and broken of Atlanta and surrounding areas. After that, I worked in both Murfreesboro, Tennessee and Houston, Texas where my love for inner city work and service grew.
I am loved deeply by the creator of the universe. I like to talk, but mostly I like to talk about God, and Jesus, and the Holy Spirit, and how much our Creator values us.  I love to learn new things, which is pretty great because I am learning new things all the time. I am trying to be more kind. I want to learn how to be more honest with myself and with others. I make mistakes. However, it is cool that God finds a way to glorify Himself in my shortcomings. When I am focused on Him and continue to learn about Him, I am more able to see how He uses me, especially in my flaws.
Last year I learned about Dry Bones and their ministry through my older sister and also a former Dry Bones intern.  I am beyond excited to be able to build relationships with those in Denver and those who come from around the country to participate in Dry Bones' Elevations Vision Trip Program.