We are so excited to welcome Michael to the Dry Bones team for this summer! He has a busy, fun, and life-changing summer ahead of him. As with all of our interns Michael will be raising his own support for this summer. This support raised will cover the cost of living expenses in Denver this summer.
Get to know Michael from his introduction here and then please consider supporting him at the link below!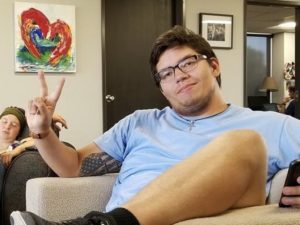 Hi! I am Michael Caraway and I have grown up in Abilene, Texas. I am working on transferring to a new university in the fall to continue working on my degree in Criminology and Sociology. I am returning to Dry Bones after being an intern last summer. I am super excited to come back to the city of Denver that grabbed my heart from the moment I drove in. I have grown up in one of the supporting churches of Dry Bones since the beginning of its time and have just grown up hearing about what they do and now I am excited to go back again and live what they are doing day-n-day-out.