We are so excited to welcome Noah to the Dry Bones team for this summer! He has a busy, fun, and life-changing summer ahead of him. As with all of our interns Noah will be raising his own support for this summer. This support raised will cover the cost of living expenses in Denver this summer.
Get to know Noah from his introduction here and then please consider supporting him at the link below!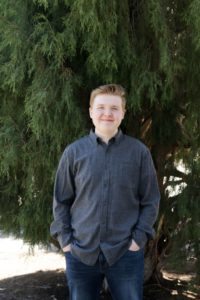 Hey! My name is Noah Henderson. Before I begin college next fall at
Abilene Christian University, I will be an intern with Dry Bones for
the month of July!
Dry Bones is a ministry that works with the houseless youth of Denver.
You can read more about their mission here:
https://drybonesdenver.org/mission/
My specific title will be "The Mountain Intern". At the beginning of
every week I will spend a few nights with the visiting church group
outdoors. I will facilitate their growth in noticing details around
them, and prepare them spiritually for their dive into being with the
houseless of Denver.
My entire life I have experienced the spiritual calling of service.
Interning with Dry Bones will allow me to explore this calling in ways
I haven't before. I will be able to be amongst and get to know
individuals who I normally would not have any reason to interact with.
I will have the opportunity to let God work through me and teach
others that the love of Christ is stronger than any differences we
could ever perceive.
CLICK HERE TO MAKE A ONE-TIME GIFT