Thank you for your support of my internship with Dry Bones!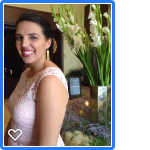 Hello all! My name is Rachel Hambley and I am so excited to be the new intern at Dry Bones Denver. I grew up in Seattle where my love for inner city ministry first began. My first ever mission trip was with Youth With a Mission (YWAM) Seattle and it transformed the way I viewed my city. After that, I lived all over the country but most recently Houston, Texas where my love for Inner City ministry grew tremendously over the past three years. I had the opportunity to partner with YWAM Houston while there and learned a lot about the streets and the people living in the city. After coming to Denver to attend Denver Seminary, I became aware of Dry Bones Denver and their unique way of building relationships and ministering God's heart to His people. I so look forward to all that God has for me in these upcoming months and all that He will teach me about His heart through Dry Bones and its friends.
DONATE USING A CREDIT CARD
CLICK HERE TO MAKE A ONE-TIME GIFT  
CLICK HERE TO SETUP A RECURRING DONATION
DONATE BY MAIL
Checks* should be made out to:
Dry Bones Denver
1600 Downing St.
Suite 400
Denver, CO 80218
*Please write "Rachel" in the memo line of your check.