We are so excited to welcome Seth Walker to the Dry Bones team for a one year internship starting this fall! Seth will be starting with us this September and will help us over this next year with various Dry Bones responsibilities, such as street outreach, our weekly events, and one-on-one relationship building, to name a few. We are looking forward to having him alongside us this next year and trust that he will make a great addition to our team. Get to know Seth from his introduction below and then please consider supporting him in his work at Dry Bones.
CLICK HERE TO MAKE A ONE-TIME GIFT!  
CLICK HERE TO SET UP A RECURRING DONATION!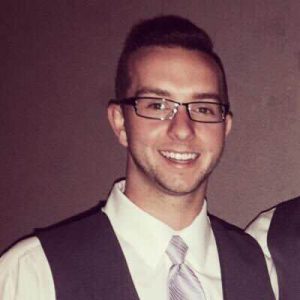 "My name is Seth Walker and I am from Hastings, NE. I went to York College in Nebraska and got a degree in Biblical Studies. I first found a passion for inner-city ministry during the summer I spent in Oklahoma City interning at Cross & Crown Mission. Since then I have had a desire to dedicate my life to inner-city ministry. When I was introduced to Dry Bones, I knew that their mission was exactly what I wanted to be a part of. With God's help, I know that this internship will help me further my ability to help those in need and help me do what God has called me to do."