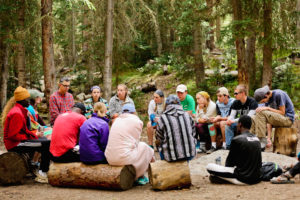 Thanks for your interest in bringing a Vision Trip group to Dry Bones.
Elevations is a unique experience that combines the heights of adventure and contemplation in the wilderness with dynamic depths in the city. We design these trips to be inspiring, educational, fun, and uniquely spiritual – both in the city and the mountains. We believe that you will experience transformation as we encounter our Creator through rest, contemplative practice, service, liturgy and recreation. The week is sure to be life-changing, eye-opening, and inspiring for all involved.
Download this flyer to learn more about a week of Elevations.
If you have specific questions and are interested in signing your group up, please contact Mark Wilson, HERE.